Our Company
P
roperty-Typing.com has been set up by Antonia, a former property secretary with over 14 years experience including working for international property firm, Savills.
Antonia worked in various departments over the years and therefore has had experience of most kinds of property reporting and documentation.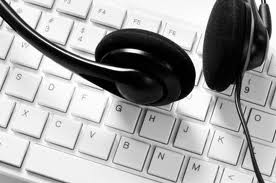 Antonia's experience includes working for 3 years with the Building Consultancy department at Savills where she typed hundreds of Building Surveys and schedules of condition. She also spent time working for Savills residential department typing Valuation Reports and Development Appraisals among other things.
Antonia prides herself on her fast and accurate typing speed, her attention to detail and her excellent knowledge of Microsoft Word.

property typing, report typing, survey typing, chartered surveying transcription, inventory typing, inventory report transcription, check-in report transcription, check-out report transcription, Property transcription, Chartered Surveying, Estate Agents, Inventory Clerks and Expert Witnesses, Schedule of Dilapidations, Schedules of Condition, Building survey reports, Homebuyer reports, Expert Witness Reports, Check-in / Check-out Reports, Health and Safety Policies, Sales Particulars, General correspondence, Minutes, Accuracy and efficiency, property dictation, experienced secretaries, efficient, accurate and professional property transcript, DSS file, experienced secretaries, property transcription for surveyors, estate agents, property management companies, inventory clerks and expert witnesses, Surveyors dictated survey reports, Online digital transcription, internet typing services for building surveyors, commercial surveyors, architects, estate agents, property managing agents, property developers, building contractors, HIP providers, conveyancing, valuers and auctioneers, letting agents, inventory clerks, landlords, planning consultants and quantity surveyors, Correspondence, letters, memos, faxes, emails, File Notes, Quotations, Site Notes, Minutes, Marketing Reports, Sales Particulars, Building Surveys, Homebuyer Reports, Schedule of Condition, Valuation Reports, Schedule of Works, Schedule of Dilapidations, Valuation Exchange, Quest, Mortgage Valuations, Schedules of Condition, Homebuyer reports, Expert Witness Reports, Site Notes, Sales Particulars, Market Reports